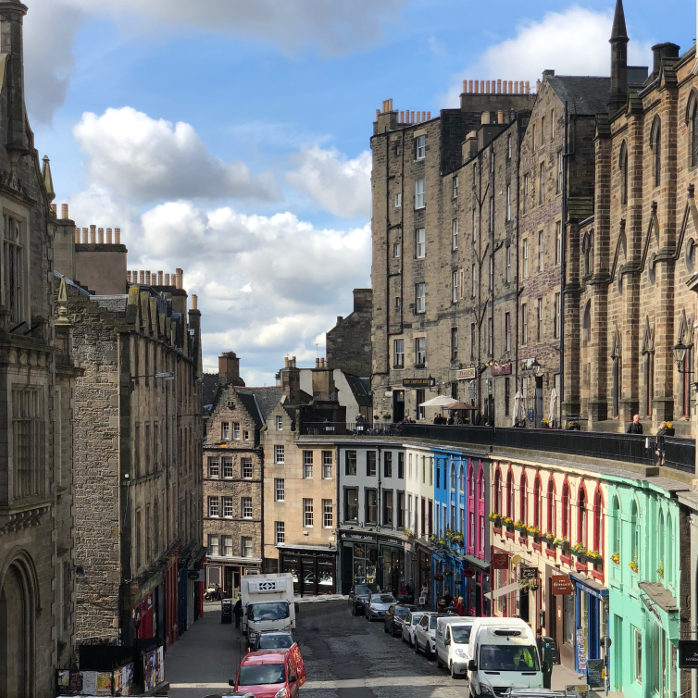 Edinburgh's history spans thousands of years with the earliest human presence in the Edinburgh area dating back to 8500 BC. Bronze and Iron age settlements have been detected in the castle area and Arthurs Seat.
Today, Edinburgh Castle is the city's most recognisable landmark. Standing at the top of the Royal Mile it offers views across Edinburgh and beyond to the Kingdom of Fife.  Surrounding the Royal Mile is the 'old town'; centuries-old winding streets and narrow alleyways ('closes').
At the other end of the Royal Mile lies the Palace of Holyroodhouse, the Queen's official residence in Edinburgh which also has close associations with well-known historic figures such as Mary, Queen of Scots and Bonnie Prince Charlie.
To the north of the old town lies Princes Street, the city centre's main thoroughfare and gateway to Edinburgh's shopping area. It is also the start of the 'new town' built in the late eighteenth and early nineteenth centuries, full of Georgian and Victorian architecture.
Our guides have in-depth knowledge of Edinburgh's historic locations and can produce customised tours to help you make the most of your time in Edinburgh. Use our contact page to let us know what you would like to see during your Edinburgh vacation.